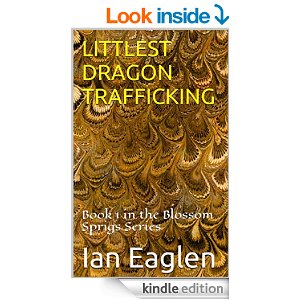 Sylvania is a 50-year old dragon baby with incurable wanderlust.
Feeling trapped on the flat mountain top where she lives with her blaze, she sets a good part of her day aside to reminiscence about the goings-on in Vevuvivilli, the human city she can see from up there.
A young dragon catcher – who'd prefer not to get dragon burned – lies to her, and tells her that she'd won a competition for a 'Fun-Day-Out' in said city. Vevuvivilli, unfortunately, is also a hub for dragon trading black markets… Learn More.