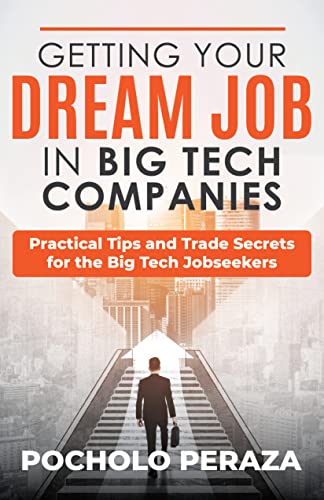 If you want to apply, ace interviews, and get hired at big tech companies like Meta, Apple, Google, and the likes, this book can help you. A modern citizen will own at least one or two of these companies' digital or analog products. They're captains of the electronic industry, and to join their ranks is no less of an honor and a feat. If you're interested in earning money with your skill, Getting Your Dream Job in Big Tech Companies is here to help you.
This book will cover all you need to succeed in being hired by the big tech companies. No matter your skillset, this book will anticipate common interview questions per position, presenting your curriculum vitae, negotiating potential salary and benefits, and molding your position to fit your skillset. By knowing what these companies are looking for, you will become irresistible to the company you are applying to.
Get the edge that you deserve and stand out from the crowd. Finding your big break is as easy as flipping the pages and getting insider info on the biggest names in tech. $2.99 on Kindle.