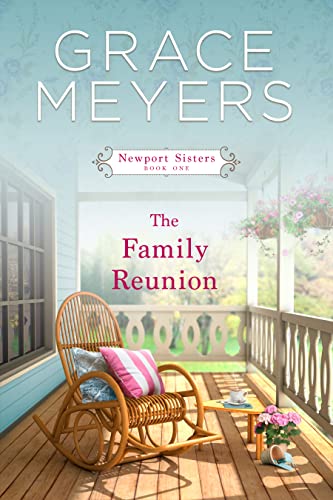 Some families hide big secrets…
Lauren Ricci's life is a lie. Shocked and devastated by the results of a surprise DNA test, she's forced to come face-to-face with difficult questions that turn her entire world upside down. In a desperate bid for answers, Lauren discovers that she has a long-lost twin sister – and she becomes determined to track her down.
But when she arrives at the quiet beachside town of Newport, her sister is nowhere to be found… and instead she discovers a strange mystery that throws her head-first into a suspected missing person case. Surrounded by the charming small-town life and crossing paths with a man she never thought she'd see again, Lauren must unravel the clues behind her twin sister's disappearance and finally uncover the truth about her past.
Can Lauren reunite with her twin and piece together her true identity? Or has her ill-fated journey to Newport, Rhode Island done more harm than good?
Artfully blending a lighthearted and cozy mystery with a dash of wholesome beachside romance in a beautiful small town, this idyllic women's fiction series is a heartwarming read that's perfect for beach read lovers. Scroll up and grab your copy today!
$0.99 on Kindle.