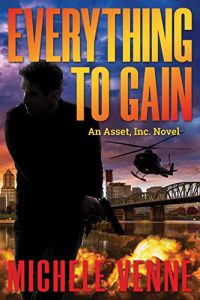 Kidnappings, gangs, and murder. When red tape gets in the way, an ex-mercenary assembles a crack team to balance the scales of justice…
William Randall, an ex U.S. Army officer and private security contractor, is hungry to use his hard-won wealth to fuel humanitarian efforts. But to establish trust, he needs to hire the right people. Piper McCarthy nearly lands in the morgue after her last assignment, so she applies for an intriguing job stateside.
As Randall accepts his first clients, he discovers his brutal past has followed him and endangers the very employees who've put their lives in his hands. Can they survive a shadowy enemy, or will their new enterprise go up in smoke?
$1.99 on Kindle.