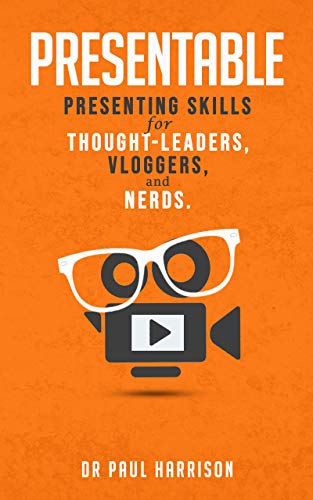 Even experts can struggle to present their ideas to an audience.
With the explosive growth of video content, experts, influencers and thought-leaders are increasingly expected to appear on camera despite having no formal training in presenting skills.
Dr Paul Harrison, Egyptologist and TV Presenter, steps out of the tombs to share his hard-won experience, training and practical advice on conveying expertise on camera.
Whether you're self-shooting, or in a studio, you want your camera presence to carry the same weight and authority as your expertise. This accessible and practical field-guide will teach you how to:
•Deliver clear, professional, and powerful performances and presentations
•Tackle & harness stage -fright and nerves
•Feel comfortable and project confidence on camera
•Succeed in video & audio interviews (as host or guest)
•Understand the power of non-verbal communication and body language
•Harness and bring out the best in your facial expressions
•Use the correct posture & breathing techniques
•Work with the camera, line of sight and walking whilst on camera
•Increase your vocal power, and speak with clarity
•Tailor your scripts and reports for the screen
•Work comfortably with a prompt or Autocue
•Know what to expect on set & working in television
•Recover quickly and gracefully from on-screen fluffs
Featuring practical exercises and self-testing evaluations, this book will be must-reading for subject communicators, media students, vloggers, thought-leaders, influencers and entrepreneurs of all stripes.
Now featuring a bonus chapter on self-shooting, learn how to enjoy, rather than just endure, presenting and get Presentable! $3.47 on Kindle.