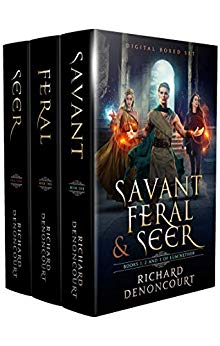 When a teenage sorcerer is transported from the human world into The Land of the Gods, an epic adventure begins.
_____________________________________________
Milo Banks thought he was a regular nerdy kid from New Jersey, until the day he launched a fireball to save his twin sister's life.
Since then, nothing has been the same. After finding out his parents are demigods from another world – and then watching them die – Milo becomes trapped in Astros, a realm where horses can fly, people can shapeshift into animals, and Herculean warriors can punch through concrete walls.
The enemies that killed his parents are coming for him, and only by banding together with a ragtag group of gifted orphans can Milo hope to survive and make contact with a secret army once built by his parents to protect the world, an army desperately in need of a leader. $0.99 on Kindle.