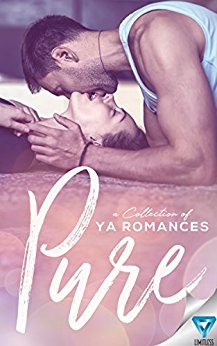 Have you ever experienced a love so pure, so intense, you felt it in your soul?
It's not always easy…
Life can be cruel, full of twists and turns.
Sometimes, young love can bring broken promises and stolen kisses.
But in the end, it's a journey of self-discovery where unexpected friendships bloom and that once-in-a-lifetime love makes it all worthwhile.
7 YA Romances included in this Box Set:
Bailey & The Bad Boy by R. Linda
Confessions of a Nerdoholic by Savannah Blevins
Jesse Kasper by Bradon Nave
Nowhere Girl by Fiona Keane
Pivotal Moments by Trinity Haranhan
Project Revolution by Sara Schoen
12 Hours by Kathryn Berla
$0.99 on Kindle.