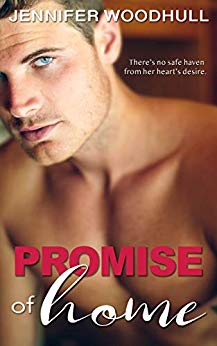 They say you can't go home again. If only that were true.
Growing up, I'd been in love with my best friend as long as I could remember. Handsome, smart, and kind, that country boy was always there for me. Still, I never let him know how I felt until one summer when I was home from college and my whole world fell apart.
When we got together, it what we had both been waiting for our whole lives. It was passionate. It was perfect. Too bad it didn't last.
With each passing year and every visit home, I became more convinced I could successfully avoid him for the rest of my life.
Fate had other plans.
The handsome boy I loved has grown into an insanely gorgeous man… one that's standing in front of me asking for answers and another chance.
Full of determination, his will is a force to be reckoned with, and I don't know if my weak heart is up to the task.
He is everything I've ever wanted.
The problem is, if I let him in back into my life, I'll have to tell him a secret I've kept hidden for years… a secret that will break his heart. $3.99 on Kindle.