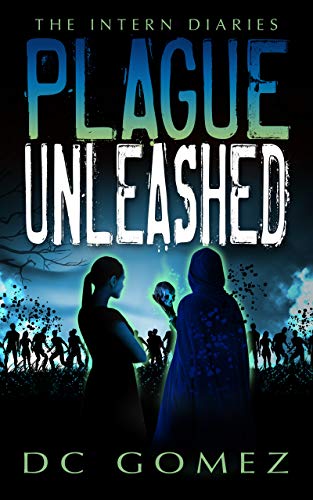 After eight months as Death's North America Intern, Isis Black is comfortable seeing dead people.
She is used to talking to the souls of the departed and helping Death carry the souls to the afterlife, too. But unfortunately, her intense training is not enough to prepare her for her new challenge: the walking dead.
Zombie-like people, whom have lost all higher-level consciousness, are walking the streets in the small Texas city of Texarkana, where Isis lives and works. Isis, and her teammates, a talking cat and a genius boy, must find the person responsible for this destruction, stop the infestation, and find a cure before every living person turns into a zombie or dies without a soul.
Not only must Isis find a cure for the plague, she must find it in five days—before twenty-thousand people arrive to watch and compete in the math and robotic Bowl Games.
If Isis doesn't stop the plague in time, everyone who attends the games will contract the virus and spread it across the country.
Can Isis find the culprit, the cure, and save Texarkana and the country from a zombie apocalypse?
In this second book of the captivating series, The Intern Diaries, author D.C. Gomez takes the reader on a fast-paced, exciting journey through the real-life streets of Texarkana. $0.99 on Kindle.
[shareaholic app="share_buttons" id="4690042"]