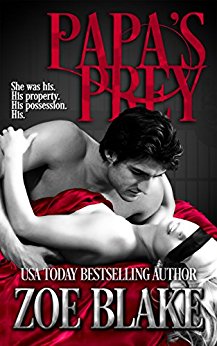 A new dark romance by USA Today Best seller Zoe Blake.
She was his. His Property. His Possession…His.
Trapped in a world of dark decadence, the innocent Corinne is now bound to obey her new husband's every depraved desire. She is his little doll, to be played with and punished as he pleases. Every night she is brought to his chamber after being dressed by her nanny at his command. Each night is different. Will she be a baby doll? A kitten? Something more sinful?
She is his little captured bird. Will she fly away and escape or learn to love her gilded cage?
Warning. This is a dark daddy dom historical romance. There are no cuddles or caresses in this hero's castle. If the heroine's cry in the night will shock and disturb you, then please do not purchase this book. $0.99 on Kindle.