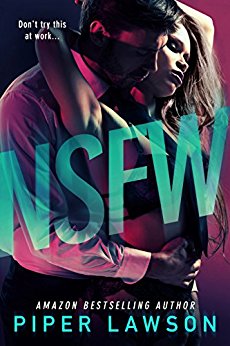 Being bad never felt so good…
The office is full of rules. Everything is off-limits.
Making a charity calendar of the sexy guys on your floor? Not allowed. Shrinking your boss' underwear when he sends it for dry-cleaning? Can't do that either.
But those things keep the natural balance.
See, Avery Banks, our resident rising star, is a shark.
The tall, blond, and gorgeous kind with zero patience and even less forgiveness.
Good thing I'm the Mae West of executive assistants. I live to put grown men in their place.
He wasn't supposed to find out…
Now he's made it his personal vendetta to screw me the way I screwed him.
I'm at his beck and call, 24/7, for every humiliating, meaningless request.
Until we stumble on a new game.
?And once we start…I'm not sure Avery wants to replace me.
I'm not sure I want him to.
All I want is more of this.
But he's my boss. And with the company coming off a scandal even I couldn't engineer?
What we're doing is strictly NSFW.
Lucky for me, Avery and I have one thing in common…