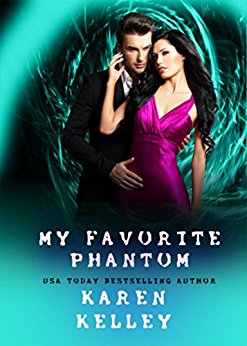 A ghost hunter who's afraid of ghosts meets Casper on crack and the hunky professor who hires her.
When history professor Peyton Cache buys the old Victorian house he has a lot of renovation plans, but what he doesn't plan on is the resident ghost who wants him out of there. He'll be hosting an important faculty dinner in a few weeks which includes the stodgy president of the university so he can't have the angry specter dropping globs of green slime everywhere. When he hires Ghost Be Gone to rid him of this nuisance Peyton doesn't expect a leggy brunette to move in with him, especially one with an attitude.
Kaci Melton needs a place to hide for a short time, at least until her father can pay Guido the money he owes him. She decides to make good on the contract her father took to rid some nerdy professor of his ghost. Problem solved. Except she's terrified of ghosts and usually just works behind a desk at her father's business. Only thing is, the professor is anything but nerdy and the angry poltergeist is about to prove she's a fraud. Sometimes you just have to face your fears and strap on the big guns! $0.99 on Kindle.