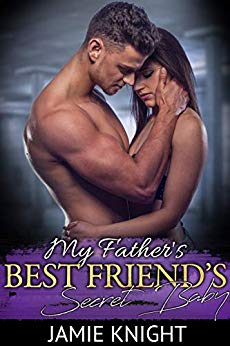 I shouldn't want her.
But I do. And I always get what I want.
I was injured at war and discharged from the military.
My commanding officer invited me to stay with him while I get back on my feet.
I'm grateful for his help, and we've become close friends.
There's just one problem.
His 19-year-old daughter lives with him, and she's off the charts hot.
So is the chemistry between us, even though I try to ignore it.
She's a virgin, but her long lashes beg me to change that.
Her curvy hips taunt me as she walks by wearing only a bikini.
She invites me to take a swim with her while he's out of town.
Swim with her? I want to swim in her.
But I can't. And I certainly can't knock her up.
Can I?
Oops. Too late.
What will her dad do if he finds out I put a baby in her? $0.99 on Kindle.