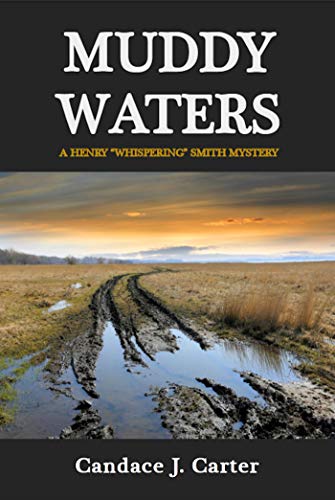 Agreeing to be best man at his uncle's wedding, range detective Henry "Whispering" Smith returns to his North Carolina hometown. His years of tracking livestock rustlers in the desolate Colorado Plateau country haven't prepared him for facing the two things that drove him away — a pig-headed father he doesn't like and an unfaithful ex-girlfriend he does.
A close friend is murdered and plans for a brief visit fall apart. Cattle theft appears to be the motive, but Henry isn't convinced. When police don't believe him, he must use his range detective skills to bring a killer to justice. Struggling to reconcile his past, Henry follows a trail that leads uncomfortably close to his heart.
Indies Today 5-Star Review: "With a heady backdrop of rugged mountains and handsome cowboys, Muddy Waters is a decadent fictional treat. The investigation is the main story, but there are several interesting sub-plots flowing through the novel as well. Henry is the perfect hero for a crime thriller set in a rural location. He is strong, confident, mature, and at times funny… Candace Carter has fashioned a brilliant who-dun-it story with enough clever clues and shocking twists to satisfy even the most ambitious amateur sleuth!" $3.99 on Kindle.