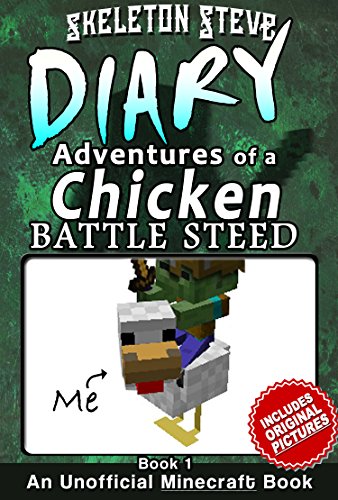 When you think of the rare 'Chicken Jockey', have you ever heard the CHICKEN'S story?
Wild and free spirited, this chicken liked her normal life of eating seeds, running around in the grasslands, and playing in the river. But unlike the other chickens in her flock, she was bored!
Her life was about to change when a strange and small zombie knight named Sir Zebulon chose her to be his chicken battle steed and named her 'Cluckington'. And now, this highly independent chicken would try everything to get rid of the zombie knight who took over her life. Would she ever find her freedom? Or would she grow to respect the gallant Sir Zebulon and his knight's code? $2.99 on Kindle.