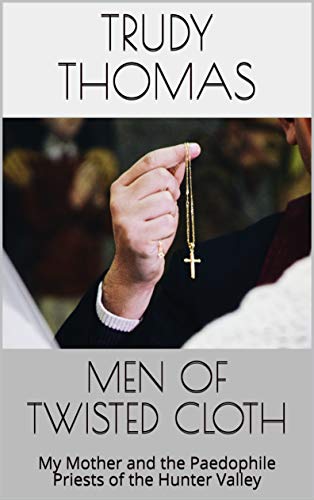 They were slick. They were powerful. They were revered. They glided into churches, homes and schools with their carefully polished shoes and were given free reign to commit the vilest acts on innocent children, under the very noses of teachers and parents. If anyone complained, they were moved on by the faceless men of the church hierarchy – to carry on molesting and wreaking havoc in unsuspecting parishes. For decades.
These men of twisted cloth have deceived, manipulated and destroyed lives across the globe. But how did they manage to fool my kind, feisty mother, who'd lived through a bitter romantic betrayal in World War Two, followed by a life of domestic violence with her cruel husband? Who had escaped and followed me from the UK to Australia, forging an independent, vibrant life? Whose golden years should have been productive and peaceful?
Everything changed, for all of us, the day she met the "Monster of Merewether" and was drawn into a den of evil….and this is her story.
$3.00 on Kindle.