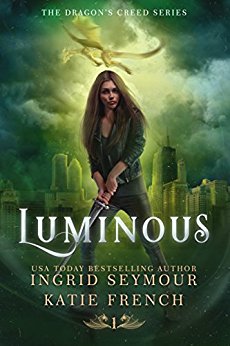 Three sexy dragon shifters and a fierce heroine in a young adult reverse harem full of adventure and romance…
Lila McCarty used to see dragons.
That was before they killed her mother, before she told everyone what happened and people stamped the "crazy" label on her head. Now, as a senior in high school, she has no time for dragon legends or the tourists who putter around her lighthouse. She just wants to graduate and get the hell out.
But when twelve of Lila's classmates, including her best friend, mysteriously vanish during the town's dragon festivities, she tracks down the three mysterious guys who seem to know more than they let on. They're sexy and infuriatingly charming, though that has nothing to do with why she's enlisting their help. $0.99 on Kindle