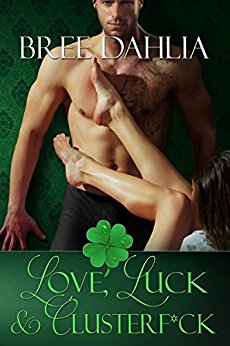 Enough is enough. I'm done with the clusterf*cks. I want a grown-up relationship. I'm ready to fall in love with a real man. Just not with the man who boldly enters my life on St. Patrick's Day. The one who's cocky, sexy as hell, and very off-limits. The one who… becomes my best friend.
Would YOU throw it all away for one night of passion?
Get lucky with Perry and Stephen in this hot and hilarious standalone! $0.99 on Kindle.