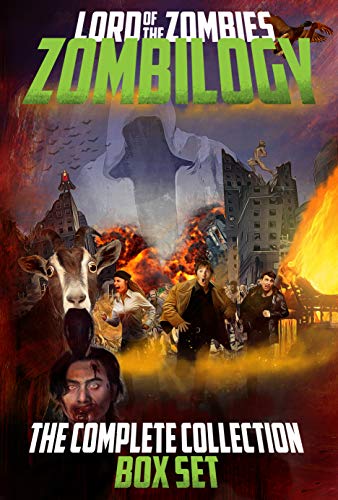 Lord of the Zombies is a hilariously gruesome spin on the zombie apocalypse story. If you like Shaun of the Dead, classic sci-fi flicks, and deranged zombie killing goats, then this saga is right up your alley.
In Apocalypse, Simon is 40, single, and hasn't done anything memorable with his life. When a freak energy wave from space wreaks havoc upon the earth, he turns from ordinary to extraordinary in a hurry.
On the run with a handful of survivors, Simon has one huge problem: his best friend Nick has become a zombie and is assembling an undead army to hunt him down.
In Awakening, The shortest apocalypse in history is over. After saving all of humanity, Simon wakes to find he's a human-zombie hybrid. As if that weren't enough, he's discovered a new plot to take over the world.
With his friends taken hostage and a mad general fixing to get a piece of his DNA, Simon must learn to fight once more. Will using his newfound zombie superpowers be enough to save humanity the second time around?
In Armageddon, a race of intergalactic lizards arrives in orbit and lays siege to the planet.
With Earth's armies in retreat, it will fall to Simon once more to fight the invaders and risk making the situation worse… if that's even possible. $2.99 on Kindle.

[shareaholic app="share_buttons" id="4690042"]