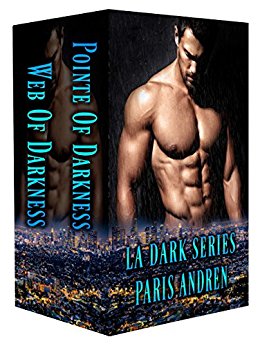 USA Today Bestselling author, Paris Andren brings a new series for fans of Steamy Romantic Suspense that will leave you breathless and wanting more.
To protect and to serve–that was Detective Cartier's one job, but working undercover in sex clubs controlled by human traffickers blurred those lines, especially when he rescues the beautiful ballerina, Ava DeLaney. To keep her safe, he must go beyond protecting and serving and to hell with his badge!
The couple are propelled into unknown danger and on a collision course with the Dark, traffickers that will stop at nothing to win this deadly game, including sacrifice and murder, and Ava is next. $0.99 on Kindle.