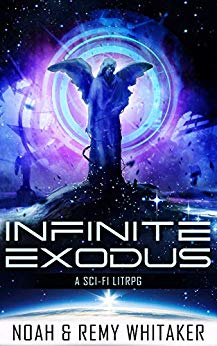 Locked inside an unreleased game awaits a world of untapped possibility–and consequences.
Gerard is a would-be scientist, not a soldier, but his father is nowhere near fit for the open-ended rescue mission into the Parallel, a hyperrealistic VR world that was stolen for government applications from genius game developer Ned Dixon. As a fan of Dixon's immersive and often twisted worlds, Gerard thinks he knows what he's getting himself into by taking his father's place, but within the Parallel awaits an infinite number of sinister surprises.
The mission is simple: Play through the deadly game's storyline to save the living researchers trapped within. Not so simple? Dealing with a snarky A.I. who knows Gerard doesn't belong and fending off the monstrous angels Dixon programmed to make the crew's job as difficult as possible. $3,99 on Kindle.