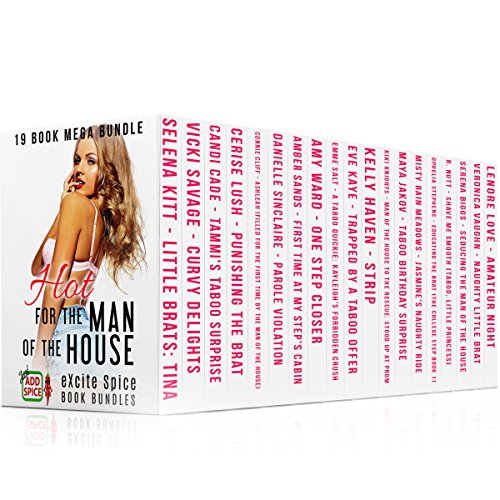 It's so wrong, but it feels so right! This 19 BOOK Excite Spice MEGA Bundle delivers all the naughty, wicked temptations of the taboo fantasy straight to your ereader. The man of the house simply can't resist the sinful, siren call of the little brat, or the lure of the sweet, pristine princess. He knows he shouldn't, but it's so hard to stay in control when there's so much sinful flesh right there under your nose and at your fingertips.
Nineteen of erotica's hottest authors will titillate and arouse you with these shocking, explicit tales. You get over 125,000 words that are so dirty, so taboo, so deliciously wild, you'll find yourself wondering how something so wrong could feel so right.
It's time to discover the tantalizing, taboo secrets and illicit pleasures that lie only behind closed doors. $0.99 on Kindle.