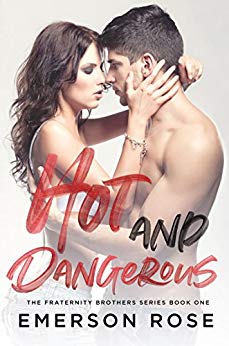 He needs a roommate, she needs a place to live.
Correction.
She needs a place to hide…
When charming firefighter Hunter meets a beautiful woman at the DMV, he wastes no time making her acquaintance. When she mentions she's new in town and looking for a fresh start, he does not hesitate in offering to rent the extra bedroom in his house. After all, he's never been able to resist a damsel-in-distress and helping those in need is what he does best.
What begins as an innocent, well-intentioned arrangement, blossoms into a passionate entanglement neither one of them saw coming.
It all feels right. His tight-knit group of friends thinks the world of her. And he can't imagine going the rest of his life without Edie by his side.
But when her past comes to call and their love is on the line, Hunter's save-the-world complex faces the ultimate test. Is love enough to save them both? $3.99 on Kindle.