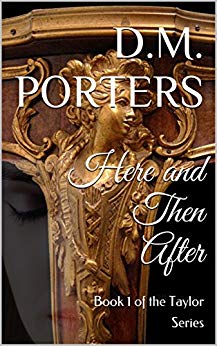 Retired tax accountant, Elizabeth Edwards is devastated when she discovers her husband of 41 years, has been unfaithful most of their married life. What's worse, she discovers this after he passes away when deep, punishing secrets are revealed. She is left to struggle with the deception and the fact that her life has been a lie.
Broken, tortured and alone, Beth decides to leave her life behind and start over with what little time she had left.
With a keen eye for antiques and her love of history, Beth embarks on a journey to England that will change everything for her, even time. She visits the countryside to explore its grand manors and estates. When the directions to a 'hidden gem' are disclosed to her, she is inexplicably drawn to this estate known as Taylor Manor.
Faced with her own sudden death, Beth is given a second chance to live. This time, however, it is in the body of a beautiful young woman living her own hell 200 years in the past. In a twist of fate, the haven she is sent to is Taylor Manor, where she is to work as a maid. There she meets the brooding Lord Samuel Taylor, who has lived through his own pain and suffering. $2.99 on Kindle.