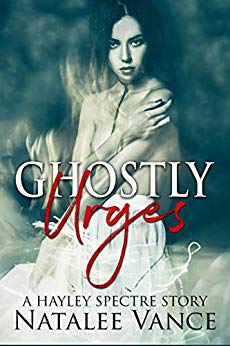 Ghostly Urges: A Haley Spectre Paranormal Romance Story
Hayley is a high school senior trying to fit in at a new school. Desperate for friendship, she agrees to meet a group of popular girls at an abandoned warehouse in town, for a night of partying. Things take a turn for the worst as Hayley realizes the girls have much more sinister intentions. Hayley's worst nightmares begin to come true before she is rescued by a mysterious and dreamy volunteer fireman with a secret. Passion ignites as their paths intertwine. Suspense, spooky settings, and supernatural sex lie within.
Ghostly Urges combines themes of YA high school trials with an intriguing dash of supernatural romance to create a titillating paranormal ghost story for lovers of romantic fiction young and old alike. $1.99 on Kindle.