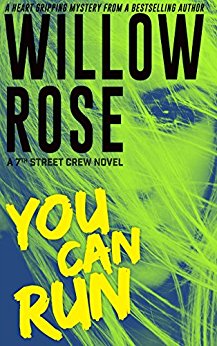 A heart-gripping mystery from an Amazon ALL-star best-selling author.
It's not the kind of thing you'd expect to happen on an ordinary Saturday morning.
Her kids are arguing and her husband is still sleeping. Lisa is tired and wonders why her husband keeps working late. Is he having an affair? Is it the same girl as last time?
Lisa's teenage daughter is acting up, and just as Lisa is about to walk up to her room and tell her who's the boss around here, she feels the cold steel of a gun pressed against her cheek, while a hand covers her mouth.
Years later, it remains a mystery. Who killed Lisa's family after holding them captive for twenty-four terrifying hours in their own house?
Mary Mills is enjoying her new life in Cocoa Beach. She is back with her husband Joey and the rest of the 7th Street Crew that she grew up with. She is writing a blog and doing pretty well for herself when she realizes one of her best friends, Marcia is in serious trouble.
It is well known within the crew that Marcia likes to drink a lot, but things are getting worse. Marcia is deep in over her head and she risks losing her children. Soon Mary realizes that maybe she doesn't know her old friend as well as she thought… Free on Kindle.