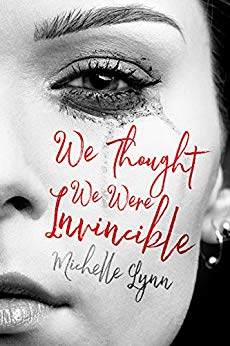 California "Callie" McCoy feels most alive when her feet are planted firmly on her surfboard. And one day, she dreams of riding that wave out of her small town.
Her plan is simple: graduate high school. With Callie's best friend away in college, she plans to spend her senior year skating by. Callie is not looking for friends, and especially not for love – all she needs are her waves and her twin brother. Even if he comes with an annoying best friend, Jamie Daniels, who she can't stand.
Jamie is a care-free, easy-going surfer who has everything. His life appears perfect, but reality is far from it. He has his share of secrets, including one that burns deeper than any other. It's a good thing Callie hates him because if she didn't, Jamie knows there's no way he'd be able to stay away.
And then, one night, everything changes. And nothing will ever be the same. Free on Kindle.
[shareaholic app="share_buttons" id="4690042"]