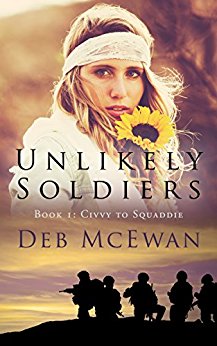 A Welsh girl and an English boy. Nineteen Seventies Britain. The Army.
In a small Welsh village, naïve Michelle Warbutton is devastated by a shocking family secret. Forced to rethink her future, she longs to see the world.
In Yorkshire and already world-weary, Guy Halfpenny is desperate to escape his miserable life.
Both have limited choices.
Their paths aren't destined to cross until they join the British Army – where sexism is rife, homosexuality illegal, and political correctness a future ideal.
Discover how lives are shaped, friendships forged and loves won and lost in this gripping adventure of love, humour, and tragedy. Free on Kindle.