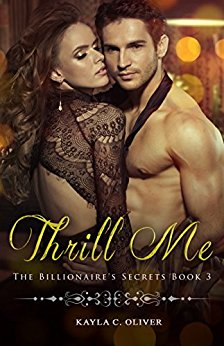 My best friends are getting married, and I have specific instructions—to keep my hands off the wedding planner.
Owen
I have a reputation in this city—of being a man every woman wants to tame. But Etta has no interest in that; she isn't like any other girl in Brunswick. She's a sassy New Yorker, and despite the fact that we can barely keep our hands off each other, she wants nothing more from me than a quick fix. No strings attached. But the more she pushes me away, the more I want.
Etta
Owen Rivera might be a blond-haired, blue-eyed, drop-dead gorgeous Greek god, but he doesn't fool me. I've been with enough guys like him to know exactly what he's made of. And I have no time for that. He's complicated, he comes with baggage, and of course, him and me naked in bed together is explosive.
I know I should just do my job—plan the wedding and get out of this city—but then my heart gets involved and messes everything up. Free on Kindle.