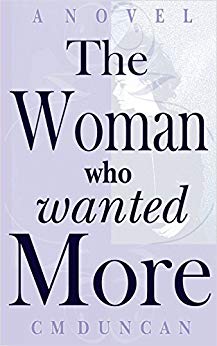 A heartfelt story… filled with challenges, revelation, and surprise.
The Woman Who Wanted More is the story of Mag Williams.
She's an Australian transplant citizen, employed at one of the most desirable corporations in the world. Mag lives in the heart of San Francisco and adores everything the city has to offer. She loves her husband, and her dog, and is content enough. But wonders… is this the sum of my life?
Silicon Valley's corporate routine has made her numb. She wants more impact and desires importance.
When Mag is introduced to a company that might provide her life's missing ingredient, She embarks on a path to solve her problem. But the solution is wrong.
In her quest to return things to 'normal', she discovers the ultimate potential of happiness doesn't come from a company; it comes from within. Free on Kindle.