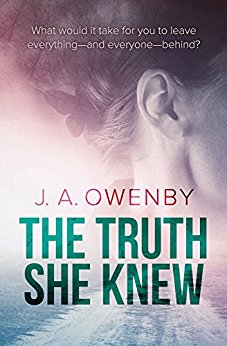 2017 Semi-finalist in the Kindle Book Awards * Nominated for Reader's Choice Award 2017 * Top Finalist in the KCT International Literary Award
For eighteen-year-old Lacey, life at home is a rollercoaster. She doesn't think she'll ever be good enough to truly deserve Mama's love. But when she enters college and meets Walker, everything starts to change. Suddenly, Lacey is face to face with the realization that maybe what she's always seen as normal really isn't. Her entire life—and everything she's ever believed about herself and her family—is abruptly hanging in midair.
Lacey is left facing two paths, and she has to make a choice. The first means walking away from everything she's ever known. The other means never really knowing the truth.
The Truth She Knew offers an honest and powerful glimpse into mental illness, the meaning of true love, and the psychological waltz that a daughter dances as she endures her mother's unpredictable emotions, manipulation, and abuse. Free on Kindle.