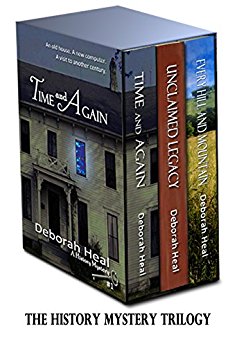 A lost town, a misplaced historical artifact, a skeleton in the family tree, and runaway slaves hiding in the attic—all the "history mystery" you could want with a squeaky-clean romance for added spice.
Abby Thomas is spending her summer in a run-down old house with a bratty pre-teen named Merrideth she is supposed to tutor. It's not Abby's idea of a dream job, but it does come with perks.
There's John Roberts, the devastatingly attractive neighbor who is almost too wonderful to be real.
And then there are the virtual trips to the past she gets to take via a strange and wonderful computer program called Beautiful Houses—also too amazing to be real. No one knows how it works, but with the software, Abby can rewind and fast-forward the lives of all the people who ever lived in a house for a God's-Eye view of time. Free on Kindle.