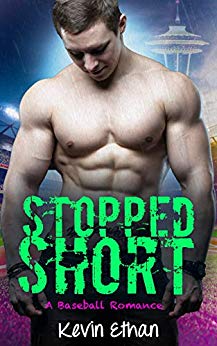 "I left because I couldn't stand to be near you without being close to you."
Harley grew up on the wrong side of the tracks. They treated him like a bad boy, so he became one.
But baseball saved him… from himself. Each day that he got to play was enough.
Until he met her.
When his team won the championships – he should have been happy. Then, a spur of the moment confession changed everything.
* * * * *
"It was old-world hot in a new world of social media and keeping everyone at arm's length."
Sophie had it all. A career she loved, amazing friends, and the hottest pitcher that Major League Baseball has seen in years.
She met him in college and followed him all the way to the pros. But when he breaks her heart, Sophie leaves it all behind for a new city and a fresh start.
Will she find what she's been missing?
Or, will she finally see what was right in front of her the whole time? Free on Kindle.