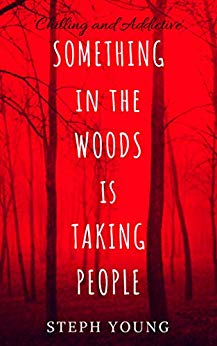 As featured on National Radio Stations including Coast to Coast AM, 'Something in the Woods is Taking People,' from bestselling author Steph Young.
Something in the woods is taking People; Something Unknown that we cannot define; Something that others have had the misfortune to encounter. People snatched soundlessly, never to be seen again. Or returned; dead. Strange and highly unusual predators.
Highly intelligent. Very successful. And able to overpower someone in an instant…. This is a puzzle. A deadly one. Free on Kindle.