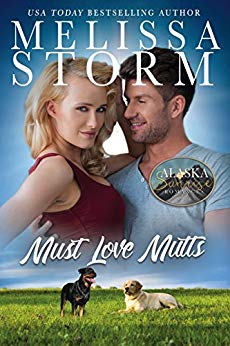 Charlie Rockwell prefers to live her life one day at a time. But when she sees a sad-eyed Rottie on TV, she knows she is meant to rescue him despite the overwhelming size of this new commitment. Unfortunately, she has no idea what it takes to be a dog-owner, and her new canine companion has even less of an idea how to be a pet.
Will Porter believes in order and routine. He's quiet and well-behaved, just like his model canine, a golden retriever named Tuck. A simple trip to the dog park turns to disaster when an unruly Rottweiler sets his sights—and his teeth—on Tuck. Will's determined to report the dangerous dog, until he catches the tearful eye of its beautiful owner.
Will the two find a way to put their differences aside in order to help a rescue dog secure his last chance at a forever home? And will the old dog be the only one to learn new tricks, or might Charlie finding her heart wanting to sit and stay for Will? Free on Kindle.