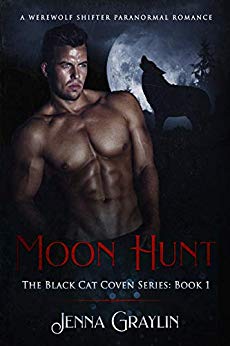 Cassandra Nocturne is the head witch of the Black Cat Coven and a secret practitioner of sex magic. When several werewolf packs approach the witches' council seeking help in solving a string of disappearances, Cassandra comes face-to-face with Primrose, the last person she ever thought she'd see again. Soon, Cassandra finds herself embroiled in a mystery to find the missing werewolves and perhaps recover a long-lost relationship.Irene is a young college student who just wants to graduate.
There's just one problem; she has two young werewolves clamoring to claim her as their mate. Confused and uncertain about making such a permanent commitment, Irene's situation only becomes more complicated with her pregnancy. She knows she must make a decision quickly, but it's a decision that may have consequence she never could have anticipated.Sexy and thrilling, Moon Hunt takes readers through a riveting adventure into the supernatural, a world of beauty, mystery, and terror.
Sit back and get comfy because this paranormal romance, featuring a dominant alpha lover, is guaranteed to bring the heat. Recommended for readers 18 and over.  Free on Kindle.


[shareaholic app="share_buttons" id="4690042"]