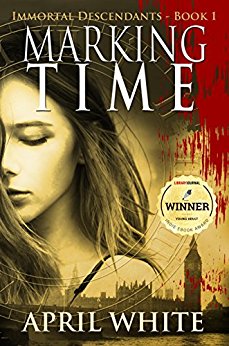 "A rich, satisfying mix of romance, horror, and time travel." – Kirkus Reviews
Saira is a young woman who has no idea she's "special". No one has explained to her that she is descended from a unique family, and if she were to trace one of the strange spirals she finds, she could end up lost in time. So when her mother disappears, Saira survives as she always has – until one night she finds herself transported back to Whitechapel, London in 1888, on the night of Jack the Ripper's double murders.
And that's just the beginning…Free on Kindle.