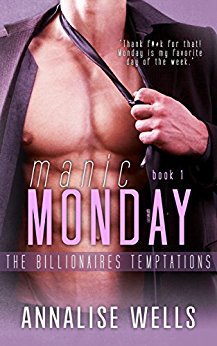 The name is simple, but what New York's premiere private adult club has on the menu far outweighs the billion-dollar a year exclusive menu. Tina's Place is the place to be—the place that caters to ALL your needs and feeds your every desire.
Beau is man who enjoys the finer things in life. His membership fulfils his deepest desires. But one woman goes beyond the superficial, tickling his yet unmet need for something more—something he's not sure he's ready to embrace.
Shona knows her job—please the client by any means necessary. But when her clients happen to be the wealthiest people in the land, the need to please goes beyond the norms. What she never expected to find is love, especially not the love of a hot billionaire.
Find out what happens when anonymous trysts lead to true love between a high-priced wording girl and a very married billionaire! Free on Kindle.


[shareaholic app="share_buttons" id="4690042"]