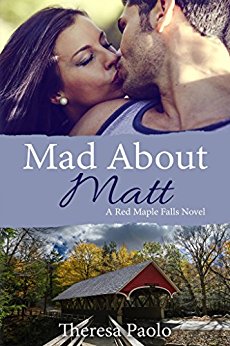 Welcome to Red Maple Falls, a small town filled with big personalities. Nestled in the White Mountains of New Hampshire it is home to the Hayes siblings, three brothers and three sisters, all awaiting their happily ever after.
Except for Matt Hayes, the oldest, he gave up on that notion at eighteen when the love of his life walked away and never looked back. That is until now.
Seventeen years after Shay Michaels said goodbye to summers in Red Maple Falls and the only boy she ever truly loved, she's back and the proud owner of Sweet Dreams Bakery. Life is good until someone breaks into her shop, making her question if the life she left behind in New York followed her. Free on Kindle.