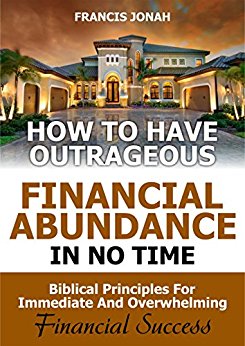 When can you turn your finances around? This book says immediately.
With over 15 testimonies from those who have been exposed to the revelations in this testifying of financial abundance within months and sometimes weeks, the author could not help but expose the information to more people for their benefit.
The revelations are explosive and will cause immediate results in the financial lives of individuals.
it will completely alter financial perspectives and take many out of lack and the financial rat race.
Financial abundance has been made so easy for those exposed to the works in this book. It is amazing the effect the revelations are having worldwide. You cannot afford to miss out. Free on Kindle.