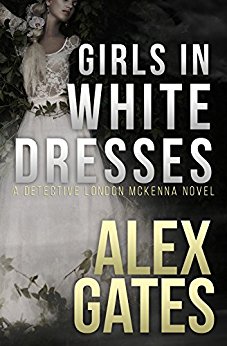 The streets are too dangerous a place for a runaway girl.
That's why we take her in.
That's why we feed her, teach her, transform her from a little girl…
Into a bride.
Detective London McKenna investigates a horrifying conspiracy, but every terrible secret she uncovers spills more blood.
Runaway girls are kidnapped, held in captivity by an unholy vow.
Surrender, and they lose their innocence.
Fight, and they lose their lives.
Can London save the girls before the weddings become a mass funeral?
Or will she be the next to die?
Girls In White Dresses is a gripping, edge-of-your-seat crime thriller perfect for fans of James Patterson, Robert Dugoni, Michael Connelly, and Liliana Hart. London McKenna is a feisty, take-no-prisoners female detective avenging the evils done to her in the past. With an explosive plot and a twist that will leave you breathless, Girls in White Dresses is an exciting and riveting novel guaranteed to shock you until the very end! Free on Kindle.