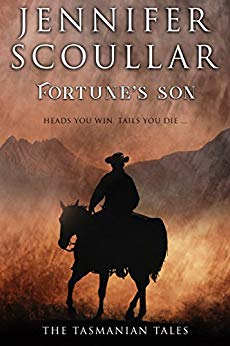 Heads you win. Tails you die …
Can one man's revenge become his redemption?
Set against a backdrop of wild Tasmania, Australian Gold and African diamonds, Fortune's Son is an epic story of betrayal, undying love and one man's struggle to triumph over adversity and find his way home.
Discover why Jennifer Scoullar is one of Australia's favourite storytellers! Free on Kindle.
[shareaholic app="share_buttons" id="4690042"]