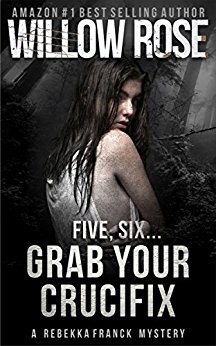 An enthralling tale from an international bestselling author
It was supposed to be a vacation, but instead reporter Rebekka Franck confronts her most baffling case yet! When a priest's exorcism goes awry, Rebekka must pick up the pieces and discover the mystery behind an evil force.
Rebekka and Sune are on a vacation in Northern Zeeland when they suddenly find themselves involved in what turns out to be their most horrifying case to this date.
Five, Six … grab your crucifix is a spine-chilling Scandinavian mystery novel from the International Bestselling author Willow Rose. Free on Kindle.