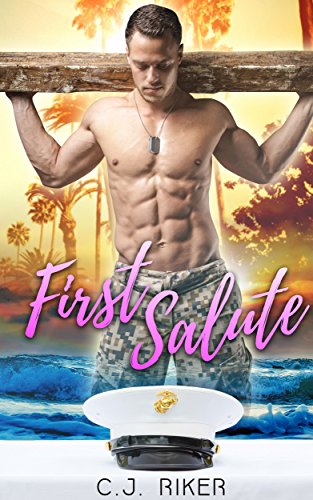 Joseph a troubled Navy SEAL one infraction away from a dishonorable discharge is being transferred once again. Every commanding officer he's ever encountered has jumped at the chance to get rid of him.
He doesn't blame them. He knows he's hard to deal with. He would run away from himself if he could.
Everyone he has ever loved or even come close to trusting has abandoned him including his ex wife, the closest friend he ever had. Haunted by demons of the past his heart is hardened and he refuses to let anyone in.
Until he meets his new commanding officer Lieutenant Frank Baum.
Frank a sharp disciplined third generation military man sees his former self in Joseph. Although Joseph does everything he can to push Frank away Frank can't resist his attraction to Joseph and his innate desire to save the young Navy SEAL from his imminent self-destruction.
But the problem is Joseph is straight and he's Frank's subordinate.
Is Frank's love and guidance enough to lead Joseph out of the darkness and into a life of happiness and understanding? Or will their forbidden relationship get them into more trouble than either of them bargained for?
First Salute is a contemporary gay short story that includes several bonus stories all with a HEA no cliff hanger.
Due to explicit content this story is intended for mature audiences. Free on Kindle.