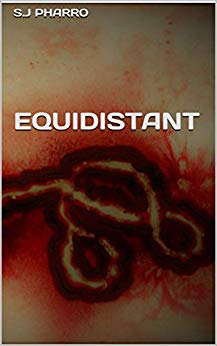 A Mental Health driven thriller through the eyes of a young man who barely knows the definition of living.
Every character is real.
Every mental health related situation is real.
The places are all real.
All of them changed for the science fiction genre.
A disease of unknown origin is creeping into every piece of darkness within the United Kingdom, nothing on this scale has ever been seen by anyone alive and this story follows the young man as he battles his own demons, torn emotions, the choice between bad and awful.
The country swiftly falls under military rule and things are starting to fall apart, every little detail from councils to schools, power to food, healthcare and all other public services, all of them are covered and strained already, now though they have an excuse to go below the water.
This boy and others who fall into his path have to learn to not survive in the sense of an apocalypse but in the sense of getting by with their minds falling to pieces, traversing the falling apart country whilst being dragged back all the time by the claws of their own sanity. Free on Kindle.


[shareaholic app="share_buttons" id="4690042"]