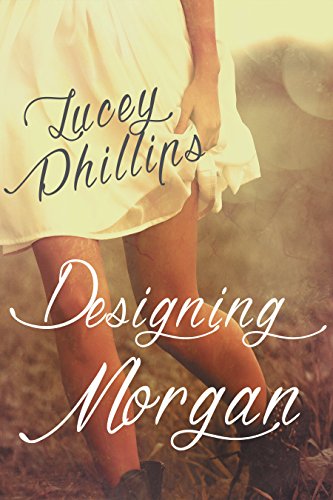 Making a relationship work is high art…
Morgan dreamed of using her artistic talent to take the world by storm. Instead, she and her best friend Sophie carve out a comfortable, unfulfilling life designing custom jewelry. At least she can still hold out hope for a chance with her ex-boyfriend Clint. When her old flame and his new fiancée walk in looking for wedding accessories, Morgan reevaluates everything.
Picking her dreams back up by applying to join an advanced art degree program, Morgan also meets a new potential love interest. Everything seems to be heading in the right direction, until Clint, Sophie, and the business pull her in a million directions at once. Can Morgan realize her dreams without ruining her life in the process?
Designing Morgan is an entertaining and uplifting women's fiction novel. If you like laugh-out-loud humor, character-focused chick lit, and lighthearted romance, then you'll love Lucey Phillips' latest tale of jewelry, ambition, and friendship. Free on Kindle.