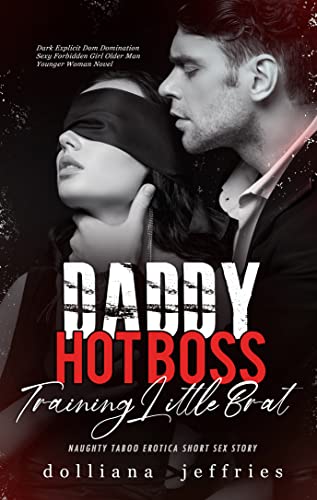 FORBIDDEN BRAT & DOMINANT MAN
He's already in control in the office but now he wants control in my bedroom too,
The problem is, he's too close to home, twice my age, rough, dominant, big and spanks. Little, tiny me is not just forbidden,
But definitely too small to fit, in both untouched places.
Will we dare to cross that line? Free on Kindle.


Author:
Dolliana Jeffries