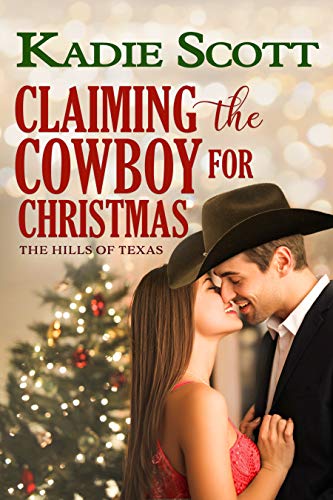 Ashley Hughes would love to cancel Christmas this year. Instead of holiday plans, she's back in her Texas hometown planning her twin sister's wedding — to her ex! Nothing like small town speculation to make her life cheery and bright. No one believes that she's over the groom, until a certain cowboy secret crush steps in to be her plus one. Ashley's tried to friend zone Jennings since high school, because she's always known kissing the casual charmer would lead to a love she'd never forget.
Jennings Hill would be the first to admit that his feelings for his ex-best friend are more likely to land him on the naughty list. When he sees Ashley again, he only wants to help but then a rumor links them romantically and that's when their lives get complicated.
The more time they spend together, the more Jennings worries she's not over her ex, but Ashley starts wishing Jennings was her present wrapped under the Christmas tree. Free on Kindle.