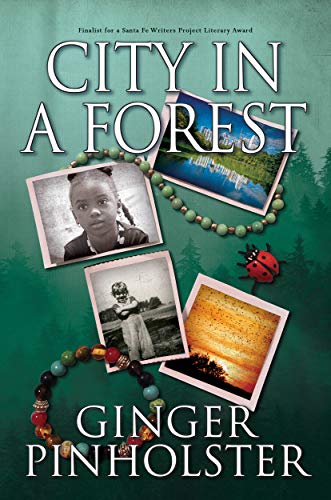 Hidden in the heart of Atlanta, a pristine forest shimmers with magic, but an unscrupulous developer plans to flatten Silver Park—unless two brave women can stop him. Arden Collier risks losing her home. Parker Gozer owns most of Arden's secret forest, which is rooted in Atlanta's rich African-American history. As Arden struggles to reclaim her artistic voice, Parker confronts the man who once preyed upon her—and now wants to spoil a rare urban oasis. Both women fight to protect the place that has tangled itself around their hearts like flowering kudzu vines, achingly sweet as a beloved child.
Ginger Pinholster's debut novel, City in a Forest, transports the reader through a labyrinth of privilege, racial inequity, and child sexual abuse against a backdrop of Atlanta's natural wonders. The book explores loss and family secrets over three generations as well as the friendships, places, and moments of comedy that give us shelter.
Terry Kay, author of To Dance with the White Dog and The Book of Marie, writes, "I completed the reading of Ginger Pinholster's City in a Forest with the sense of gladness that always comes with discovering a new and talented writer … Her use of language often begs for the awe of a re-reading. The plotting stays in focus. The tease of turning another page never falters. Recommended? Absolutely." Free on Kindle.