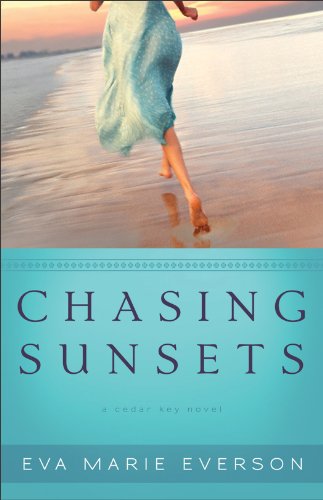 Sometimes you get a second chance at your first love…
Kimberly Tucker's life hasn't turned out the way she thought it would. While her ex is living it up, she struggles to understand what went wrong. When her two sons end up spending five weeks of summer vacation with their father, Kim plans a respite at the family vacation home on tiny Cedar Key. As she revisits the long-forgotten past, she discovers that treasures in life are often buried, and sometimes you do get a second chance at love.Let yourself get swept away to an island retreat of warm tropical breezes, sandy beaches, and the most glorious sunsets you can imagine.
"In Chasing Sunsets, Eva Marie Everson takes her readers on a beautifully written journey through one woman's unexpectedly altered life. The convincing cast of characters and lovely imagery had me wishing I could pack my bags and run off to Cedar Key."–Jennifer Erin Valent, author, Fireflies in December
Free on Kindle.

Author:
Eva Marie Everson